Shipping & Delivering
We ship to wherever you want in the world!
Most common shipping costs:
Many countries can already be selected on our payment page. Are you missing your destination? We add it!
Kilo

Price UK

Price Ireland

>

0

£

9.95

£

13.95

>

20

£

19.90

£

26.90

>

40

£

29.85

£

39.85

>

60

£

39.80

£

52.80

>

80

£

49.75

£

65.75

>

100

£

59.70

£

78.70

>

150
FREE

£

125.00
Free shipping for all barrels and pails over 150 kilo.
If for any reason you are not satisfied with the delivery please
call +31 (0)88 65 43 654 or send an email to Info@OlieOnline.co.uk and we will find a solution.

UK: Parcel shipments usually take 3 business days
When your products are below 66 pounds in weight, we ship your order with parcel service. Delivery takes normally not more than 3 working days. Be aware package services do not deliver all packages on the same day even though it is offered at the same time. Therefore check the track and trace email you receive.
Unfortunately, we can not deliver to a construction site or where you work as a contractor. This often leads to confusion on delivery. If you risk it, it is at your own risk.
UK: Pallet deliveries within a week
Products above 30 kilo's are shipped on pallet transport. In normal circumstances delvery will take place within a week time.
Shipment is an important part of our service
We understand you don't want to wait too long.
We keep stock of 1800+ products in quite big quantities. When a product is out off stock we will contact you right away.
Worldwide shipping
We ship to other parts of the world every day. Prices are difficult to name because it is highly dependent on the product, the order size and whether it concerns sea or air freight.
In most cases, shipping outside Europe is much cheaper to pick up in one of our warehouses. Feel free to ask us what is possible.
Worldwide export including sea container shipments:
A 20 foot is mostly used by us since it can keep 80 oil drums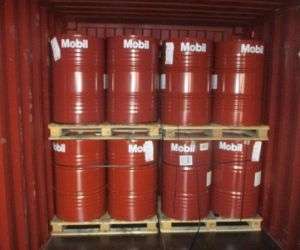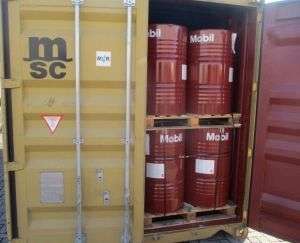 Ask our experts at OlieOnline how we can help you grow and save costs!
Send your request to Info@OlieOnline.co.uk and we will find a solution.